Report your vehicle condition anywhere
Rent-a-car disputes don't have to create stress. Transparent video condition reports build trust, customer loyaty, business efficiency, and a peace of mind.
Try Reel for free
Vehicle condition history in your pocket
Compare returned vehicle condition to the high-definition video history to identify damage liability and responsibility. Reel mobile application makes damage documentation fast and simple, anywhere.
Scan
Identify vehicles with barcode scanner or a powerful search.
Record
Take walkaround videos for quick and easy condition capturing.
Manage
Mark new damages and take control of the vehicle condition history.
Send
Save signed reports in the cloud and share with your customers.
Record vehicle condition in 60 seconds
The intuitive interface keeps you focused on what matters most, no matter what device you have.

Download Reel mobile app for free on the iOS App Store or the Google Play Store.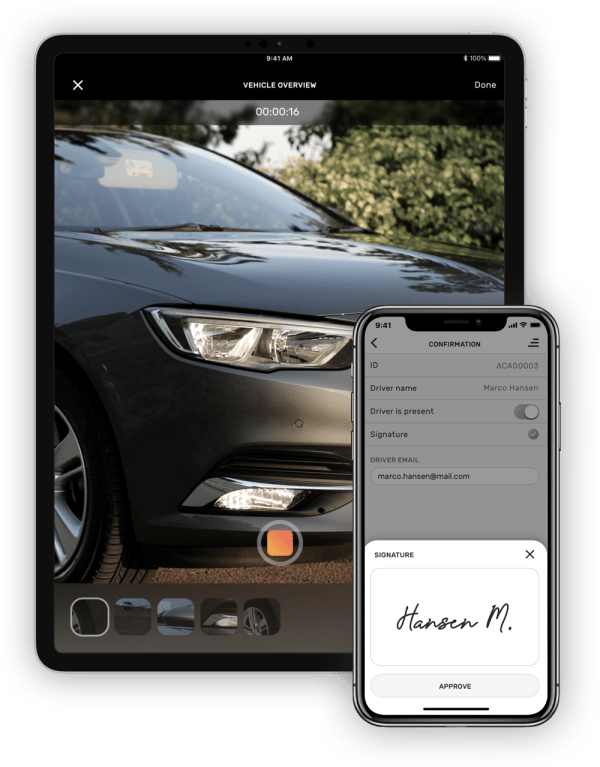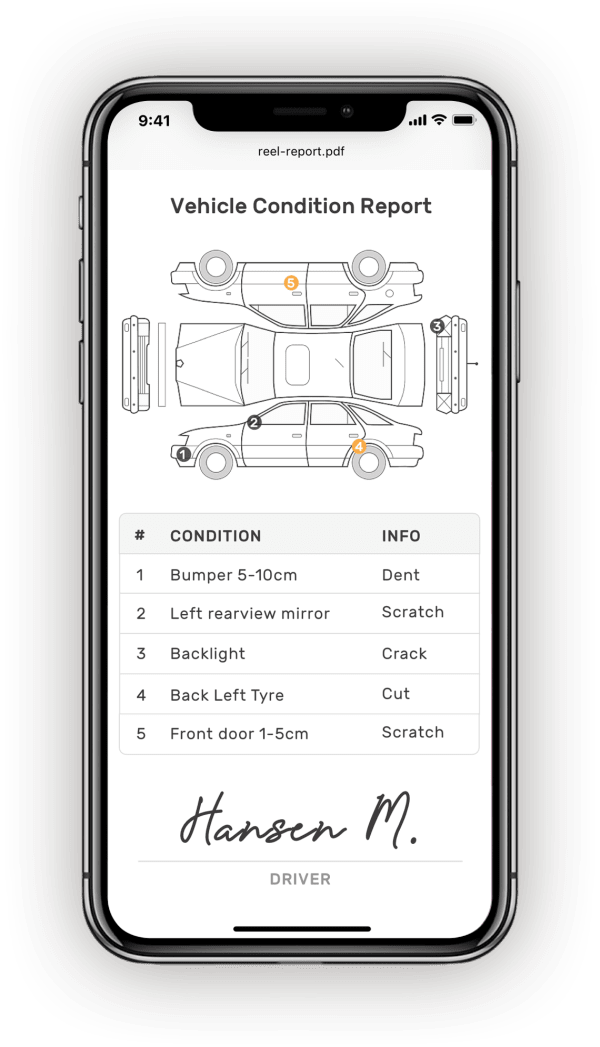 Vehicle condition documentation
that builds customer loyalty
Sign transactions on the go with digital signatures.

Share transparent vehicle condition details in a PDF report and email it instantly to the customer. Detailed condition history, damages, and recordings are safely archived in the cloud.

100% paperless.
Review vehicle history documentation in one place
Access documentation, condition photos, videos and all the details about your fleet from a centralized transaction dashboard. See combined statuses from all points of sale in real-time. Works on your computer, office screen, and mobile devices.
Try for free >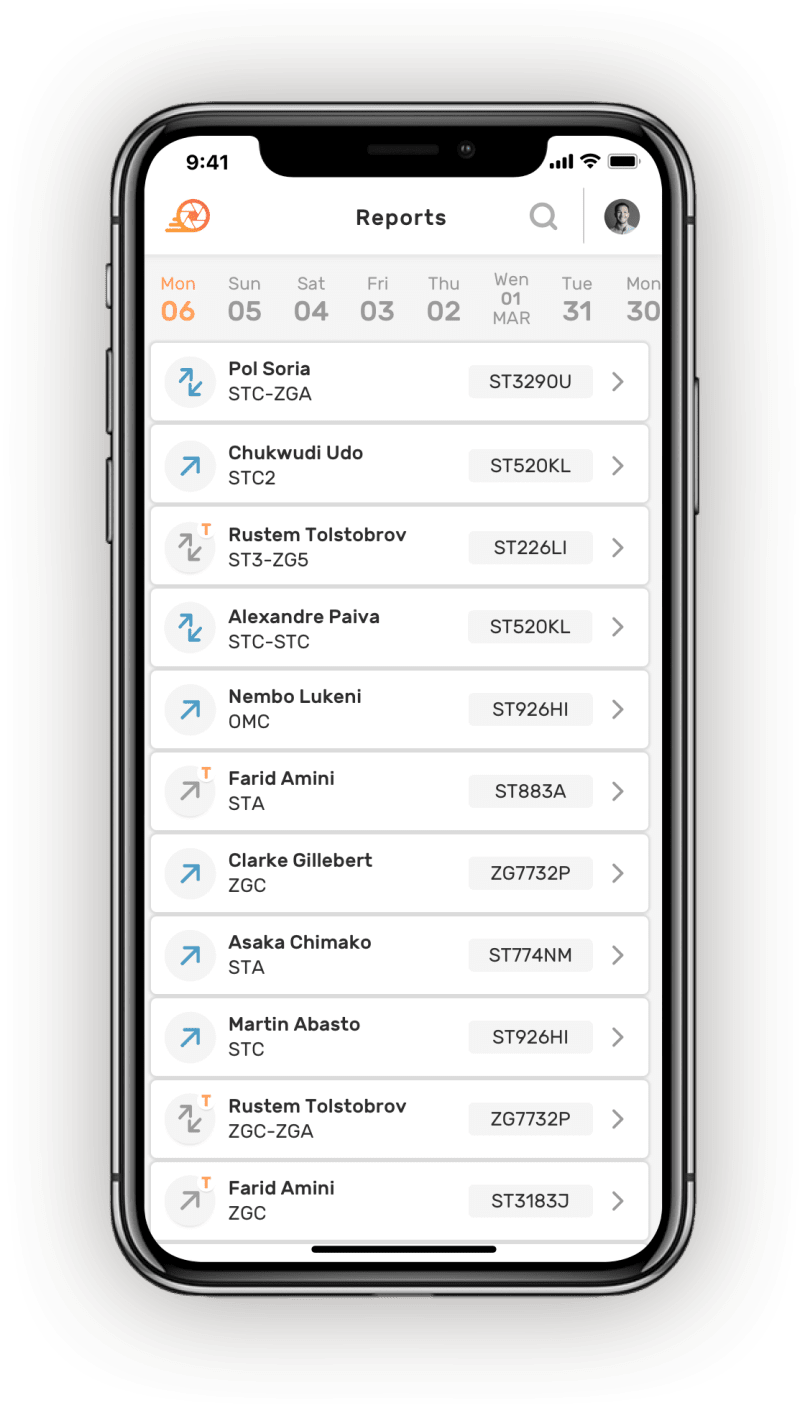 Made for your vehicle rental business
Reduce Liability
Build confidence backed with photo and video documentation. Travel back in time for condition reviews.
Quality Standards
Asset documentation ensures strong quality control at every step in your business.
Secure Storage
Store unlimited condition reports, photos, and videos in our secure Amazon-backed cloud. Access from anywhere, any time.
Customizable checklists
Ensure each transaction follows your quality standards with easily customizable checklists and rules.
Report Anywhere
Securely document asset condition anywhere right from your smartphone, within minutes.
24/7 Support
Our committed support will help you get the best experience with Reel's infrastructure.
Damage used to create dispute. Now it creates trust and loyalty.
Damage means stress to rental companies and to their customers.

Our clients have turned stress into a realtionship-building opportunity and their customers love to be able to trust.
"Reel has standardized our most important and time-consuming daily tasks related to vehicle condition reporting. We finally have a centralized solution to track vehicle condition history. Being able to compare actual vehicle condition with historic data is invaluable!"
Rino Pavlov
Nova rent-a-car
"Our agents love the fact that they can now use tablets to perform the inspection. Also, our customers trust us even more with the added transparency backed with digitally signed transaction reports they get on e-mail. Reel improved our business processes and customer satisfaction."
Ante Elez
Avax car hire
Ready to replace stress with trust, loyalty and confidence?
START A FREE TRIAL
No credit card required.